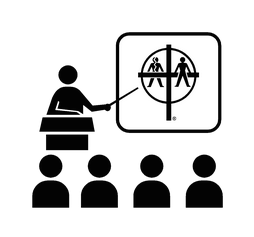 Last week the Stephen Ministry training class considered the
subject of Dealing with Depression: the Stephen Minister's Role, by looking into the
very common problem of depression - its causes, its symptoms and the very special
role Stephen Ministers have in the lives of people who are depressed. 
______________________
Living Christian Wisdom: Education for Ministry
Time to register for fall Bible and Reflection classes 

Last fall 33 people began the program known as Education for Ministry (EfM). This
weekly study and reflection course introduces you to the Bible and helps you live
your life in faith. You will be hearing from these participants in church in the
next few weeks. You are invited to join them!

Yes, this course helps you deepen your faith.

Your life is changed after taking EfM. Really.

You will walk away with a faithful creative positive spin in all aspects of your life. 

Yes, we meet in small groups two hours weekly for nine months. 

Yes, there is reading between meetings, both from the Bible and other sources. 

There are no pop quizzes and no right answers, but lots of good questions.
Yes, there are snacks involved. Yes, there are plenty of O Wow! moments. 
Yes there is a fee, $350 for the 9 month course (aka $9.72 per week). Some
scholarships are available.

The course begins in September and we register by June 30th so we can order all the
books in time to start in September. Click here to receive more information and
register. 

Is EfM a good fit for you? Click here!  

 
We will have three groups forming: 
Monday evening 5-7pm, Tuesday morning 10-noon.