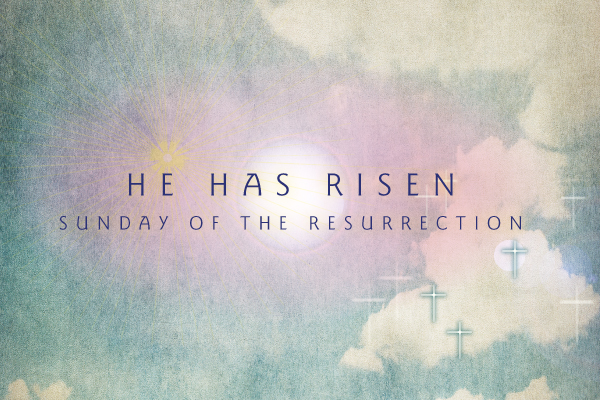 During the Easter season the church directs us to stand (as you are able) for all prayers. Why? Because Christ is Risen, and we stand in sure and certain confidence that we are children of God, redeemed, loved, and desired by the Holy One of All Creation. That is also why during Easter there is no confession during the service, to underline the distinction of freedom from darkness that Jesus gives us in His resurrection. In general the season is to be extraordinarily festive every Sunday. Depending on the particular congregation that might mean more music, or bells, or whatever the local culture recognizes as festive expression.
Always, your Rector encourages your authentic worship, so if your spirit tells you to kneel, or be quiet, then by all means do so. The italicized directions of stand, be seated, kneel, are suggestions to guide us as a community.
And also for singing. Surely I want everyone to lift their voice to God in praise, but I fully recognize sometimes the music is beyond your range, your energy that day, or offers words that you disagree with or a melody you just can't get into — every week I encounter at least one of those aspects. In those occasions, it's perfectly OK to not sing. We all participate in making music as we are able; there is no judgment, no wrong notes. We must leave our achievement oriented sense of doing it "right" outside. If you haven't offered your vulnerability, your imperfection, your willingness to risk mistakes, in worship, then you haven't loved (and offered) all your heart, mind, and soul — and that is exactly what is asked of us. All of what we offer is acceptable to God.
God welcomes our imperfection. In fact, Jesus gave his life for our imperfection; do not make a fool out of His glorious gift.
The Rev. Dr. Beth Kelly